Mail us Today
serve@gvs.ae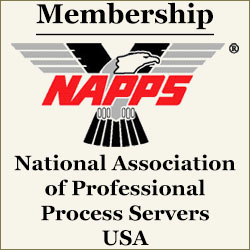 About Us
Hong Kong Process Servers is a venture of Greves Group for handling the process service work in Hong Kong. Presence of well experienced chain of associates, having access to all the parts of Hong Kong helps the client to serve the documents in right hands. We also undertake cases also where the location of respondent is not known or if respond is not present at the location. We provide the swift service keeping all constrains in minds of the private information about the case shared with us and within the specific duration of time at competitive lesser rates. Notarized copy of affidavit is provided as the acknowledgment of our service.
We provide following services:
Serving Subpoena
Serving judicial papers
Serving papers
Serving legal documents
Bankruptcy or winding up petitions
Court Orders
Serving Petitions
Serving Summons, Complaints, Writs
Litigation, Issuing and filling at the court
All Insolvency Act related documents
Orders to Attend Court for Questioning
Injunction Orders in Hong Kong
Suspended Committal Orders
Prohibited Steps Orders in Hong Kong
Notice Seeking Possession & Possession Order
Freezing Order
Serving Child support custody
Serving Divorce papers
Serving Family, Marriage, child related documents in Hong Kong
For rendering the above services, we have gathered the excellent and high caliber Process Server who deals in each query with a discreet, sensitive, confidential and understanding manner on ethical grounds. All the parts of Hong Kong are covered including TsuenWan, TaiNo, TaiLangShui, LaiChiKok, HaKwaiChung, Hong Kong, Victoria, Causeway Bay, Quarry Bay, Tai Kok Tsui, Tolo Harbour, Chai Wan, Tuen Mun, Kowloon etc. Kindly contact us on serve@gvs.ae for your requirements.